ATLETICO IN TROUBLE AFTER UCL DEFEAT
Spanish La Liga giants Atletico Madrid are in danger of securing a place in the round of 16 as far as this season's UEFA Champions League (UCL) group stage campaign is concerned afterthe defeat to Club Brugge on Tuesday. The 2-0 defeat at the hands of Club Bruggeleft Atletico Madrid with a win and two defeats in Group B.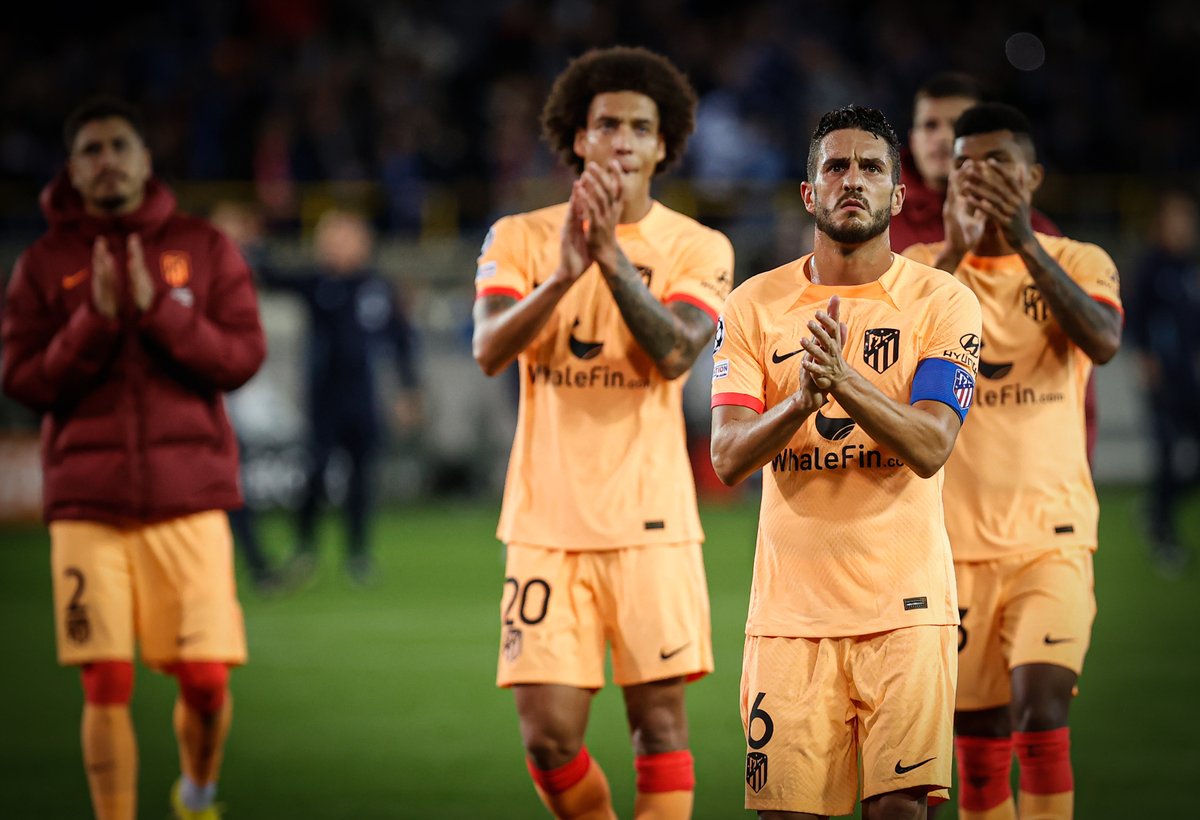 Belgian champions Club Brugge have surprised a lot of football fans with their sensational form in Group B. They have three wins from three games thereby establishing a six-point lead over the other teams in the group. FC Porto, Atletico Madrid and Bayer Leverkusen are all on three points after three games each.
Atletico Madrid began their Champions League group stage campaign this season on a winning note thanks to the stoppage time goal from French attacker Antoine Griezmann. The ex-Barcelona and Real Sociedad star scored to give Atletico Madrid a 2-1 win at home to Portuguese champions FC Porto. They have lost two successive Champions League games since the win over FC Porto.
German side Bayer Leverkusen picked up their first and only win in Group B courtesy the 2-0 victory at home to Atletico Madrid. It was the first defeat for Diego Simeone and his players in the Champions League this season.
Atletico Madrid made it two straight losses in Group B with the 2-0 defeat to Club Brugge as revealed earlier. Ghanaian star Kamal Sowah gave the Belgians the lead on home soil in the first half before Spanish attacker FerranJutglasealed the win with his second half strike. Frenchman Antoine Griezmann hit the bar with a second half penalty before his goal was correctly ruled out for offside as his Atletico Madrid failed to breach Simon Mignolet in the Club Brugge goal. The Spaniards have not scored in any of their last two Champions League games.