Atlectico Madrid to be raided by Barcelona for €110m worth 'galactico' in summer according to reports.
According to the reports presented by Diario AS, Atlectico Madrid's midfielder Saul Niguez is on top priority of Barcelona's wish list and the team is ready to do anything as much as making a €110m move to get the midfielder in summer.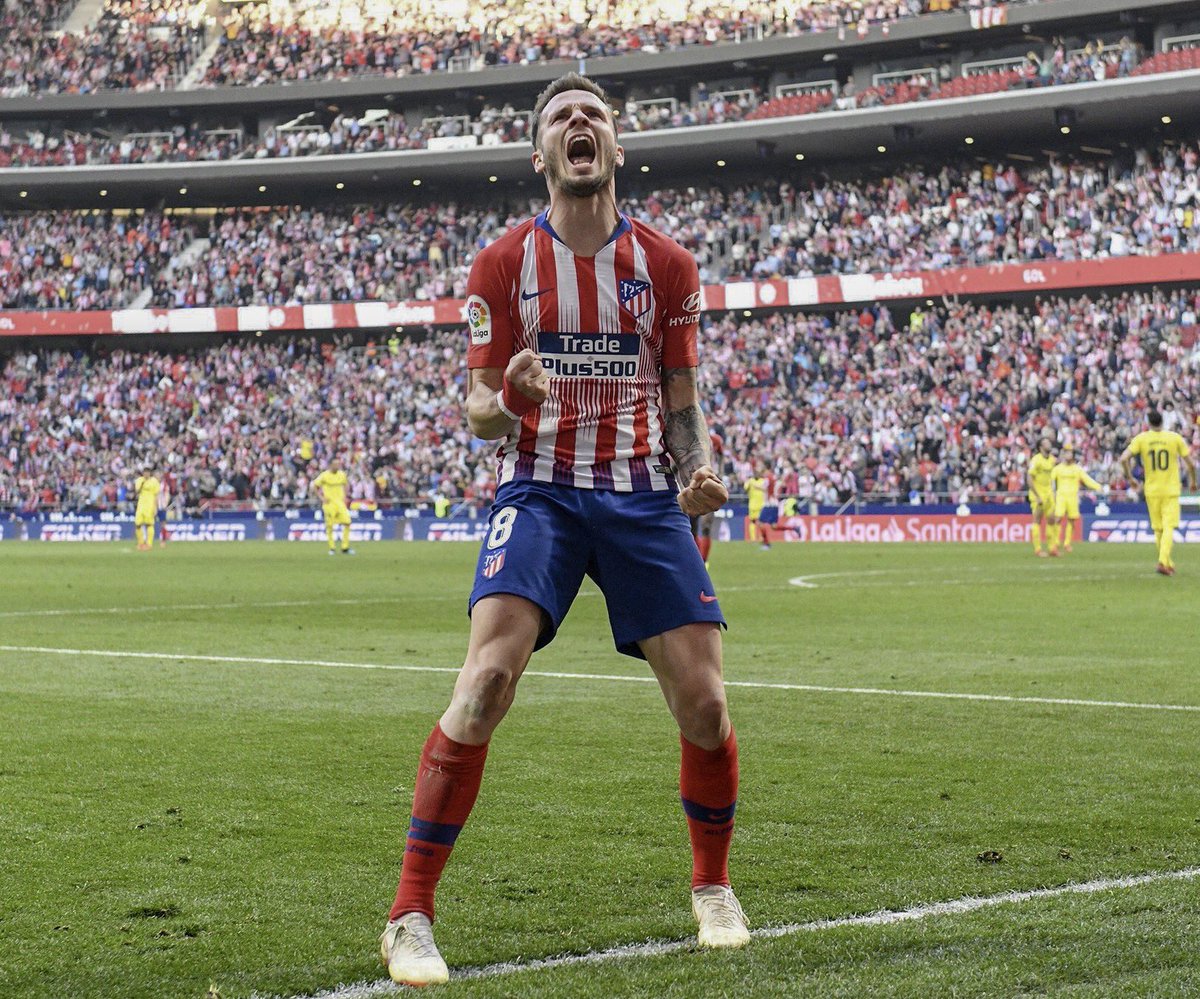 According to the reports, Barcelona seem to be after Madrid's midfield maestro Saul Niguez, the Spanish player, in summer and are prepared to pay an amount as huge as
€110m in order to make him their 'galactico' signing.
The Spanish player would serve as a perfect and able replacement to the Croatian midfielder Ivan Rakitic who is rumoured to be leaving the club as soon as the end of the season with interest of Inter Milan.
However, there seemed to be a clash coming up when we got the news of Chelsea being interested in the player too. The team was willing to let go around €150m just to meet the player's takeover terms but unfortunately, the clash resided when the team was hit with a two transfer window ban.
Now, with Chelsea out of their way as the English club calls the ban in order to conduct inward transfer business in the summer, Barcelona seems to be the only club chasing the 24 year old talented midfield maestro.
Niguez has proved to be a match in Diego Simeone's side for the current season, coming up with almost 34 appearances even with Atletico Madrid's attempts to block the 7 point gap ranging with the leaders of Barcelona in La Liga while also looking for a quite win in the upcoming Champions League against the Italian team Juventus after a much needed 2-0 first leg victory after their continuous rounds of 16 clashes.