ATLETICO MADRID REPORTEDLY LOOKING FOR SIMEONE REPLACEMENT
According to reports from various sources, Spanish La Liga outfit Atletico Madrid are reportedly on the hunt to find a replacement for their manager Diego Simeone. This comes as a really huge surprise because the club are not one to be linked to changing managers. It is also the first time in over ten years that they will be found in the news that they are looking for a successor for their long-serving manager. Simeone is hardly under pressure at Atletico Madrid as their manager but it is starting to look like even he is not immune to being sacked. The news reports come as a result if the fact that the Rojiblancos are currently in a poor run of form and that is why the pressure has started mounting on him.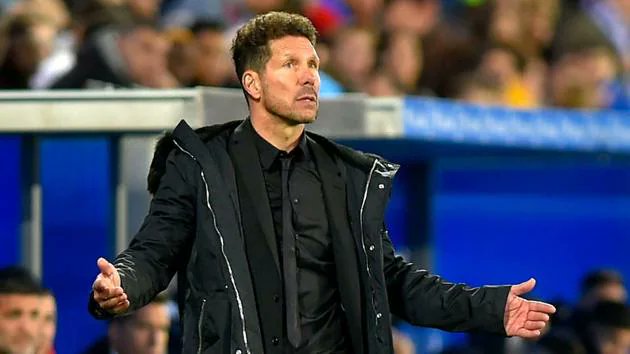 Fir a team that were crowned as the Spanish La Liga champions last season, Atletico Madrid have failed to live up to expectations during the current campaign and they are finding it challenging to keep up with current league leaders and fierce rivals Real Madrid. Carlo Ancelotti's Madrid are flying high in the league this season and are looking like the unrivaled champions come the end of the season. It is not clear yet how Diego Simeone is finding it hard to pull his players together and give them the same motivation they had last season that propelled them to winning the League title but it looks as if time is no longer on his side and that he needs to act quickly.
There are currently no names on the list of favorites to replace him yet but the names may start to pop up if he fails to turn things around anytime soon. However, among others, Claudio Ranieri, Rafa Benitez, and Zinedine Zidane are part of a number of managers that are currently out of job.